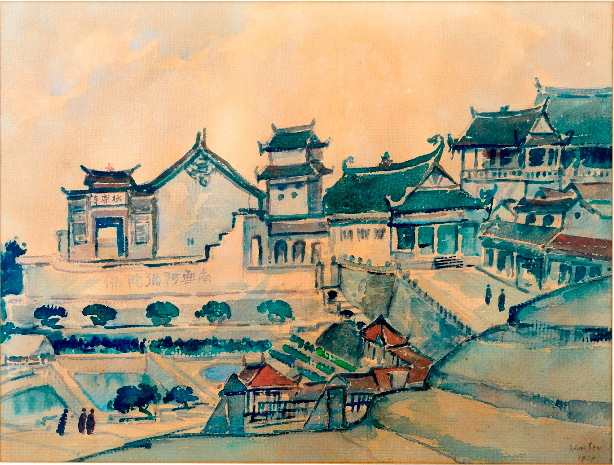 Artwork details:
Title: Kek Lok Si Temple
Year: 1952
Medium: Watercolour on Paper
Size: 65 x 50 cm

ABOUT THE ARTIST

Yong Mun Sen (1896-1962) was born in, Kuching, Sarawak. Mun Sen is considered as one of the pioneer artists who influenced the birth and growth of modern contemporary Malaysian art and is widely known as the Father of Malaysian Painting. Although trained in formal Chinese brush painting and calligraphy in China, he was drawn to watercolours and later oils. He was best known for his fluid execution of landscapes in watercolour.
For overseas customers, please contact us for shipping details.