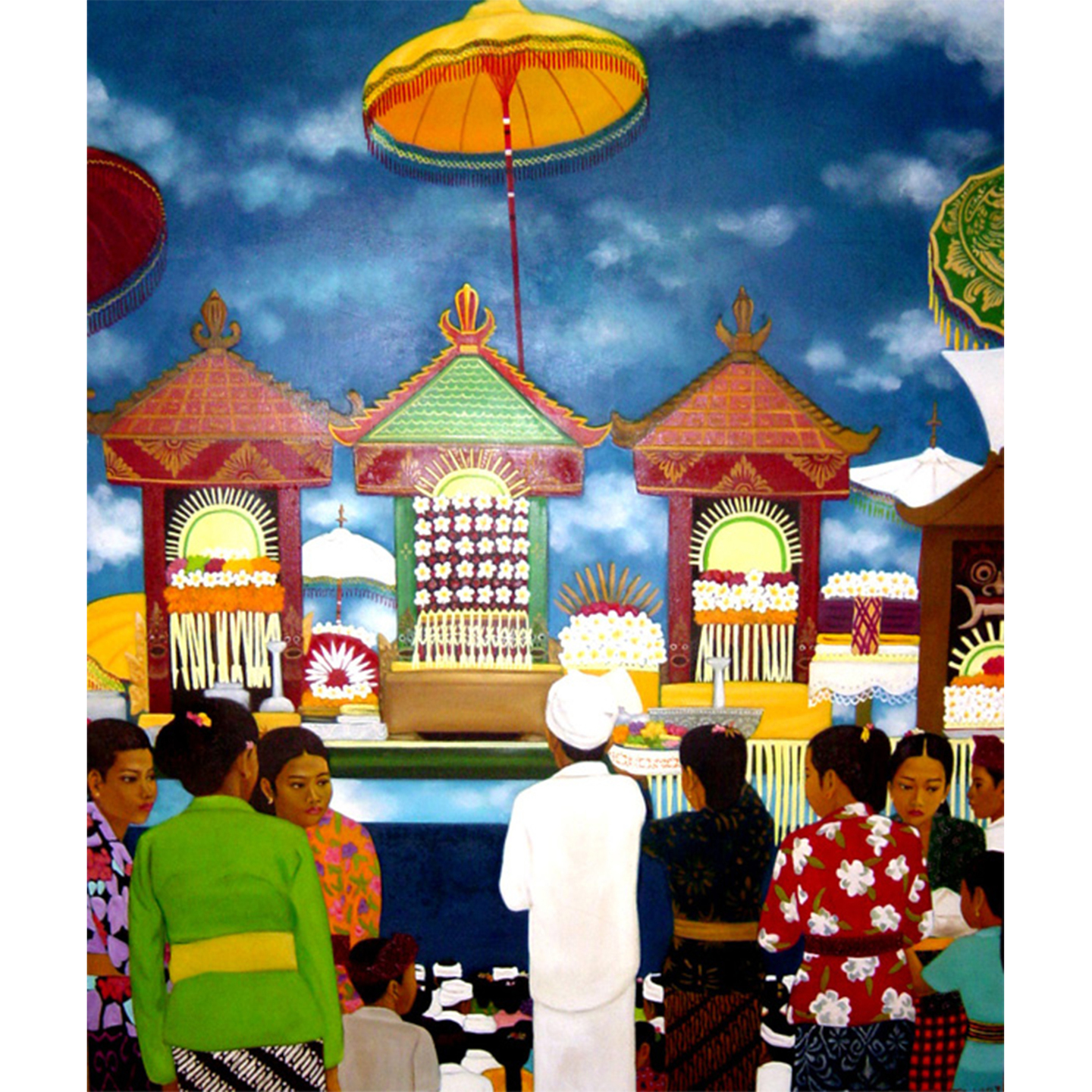 Artwork details:
Title: Balinese Temple Ritual
Year: 1996
Medium: Oil on Canvas
Size: 95 x 100 cm


ABOUT THE ARTIST

Warsito (1946-2007) is an Indonesian painter who was born in Java in 1946. He was a member of the Sanggar Aksera (Art Association) of Surabaya, Java. Strong, simple designs and colour ranges are typical in his work. His paintings are striking and intricate, especially his detailed rendition of the fabric patterns and headdresses worn by Javanese women.
For overseas customers, please contact us for shipping details.