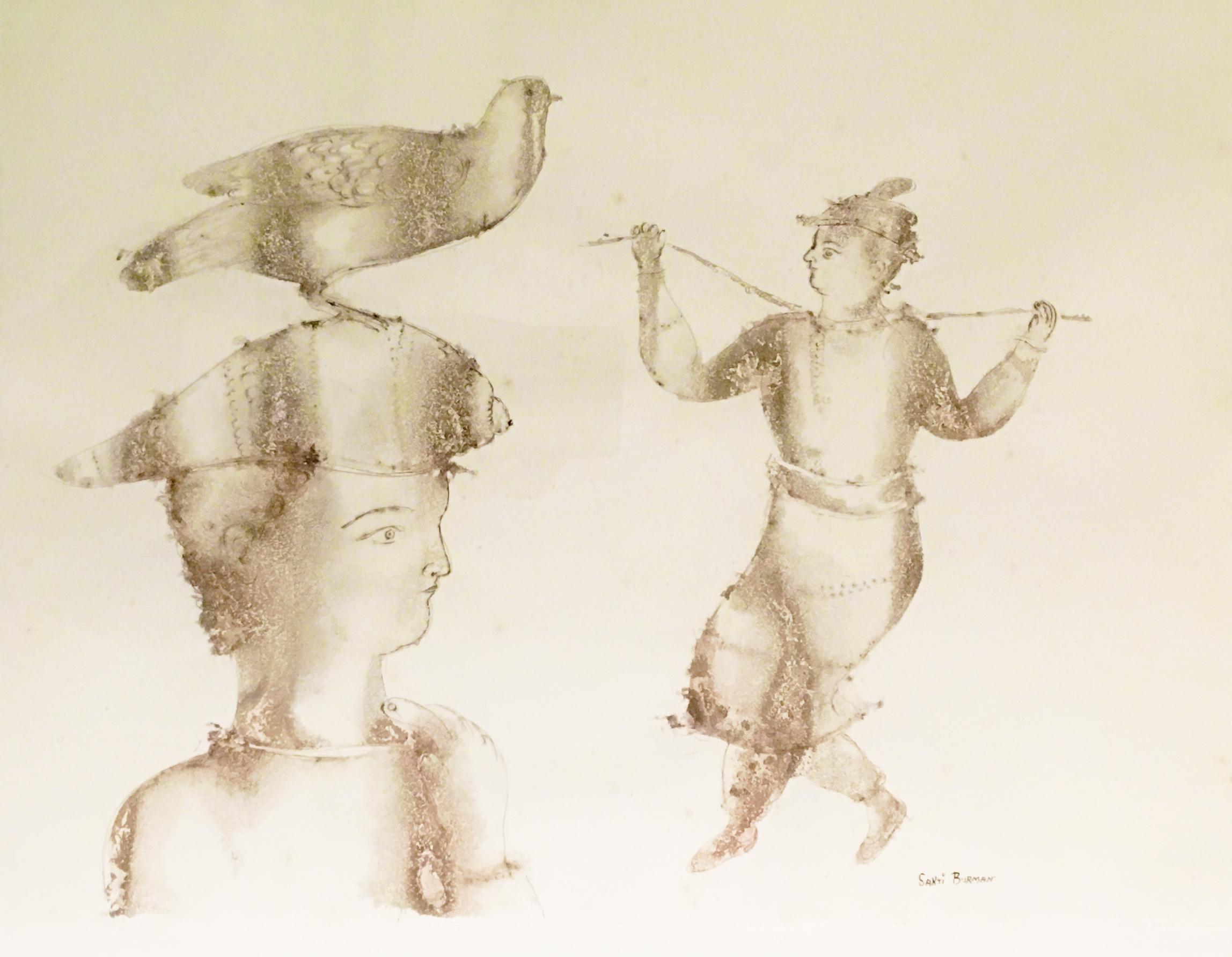 Artwork details:
Title: Boy with Bird
Year: 2000
Medium: Mixed Media on Paper
Size: 50 x 65 cm


ABOUT THE ARTIST

Sakti Burman, (b. 1935), is one of India's Masters of Contemporary Indian art. He incorporates both Western-style painting and traditional Indian culture. He paints medieval icons in a dream-like manner, by using a marbling effect – blending oil and acrylic paint together. His paintings are rich and bold in colour and exude fantasy and romanticism.
For overseas customers, please contact us for shipping details.