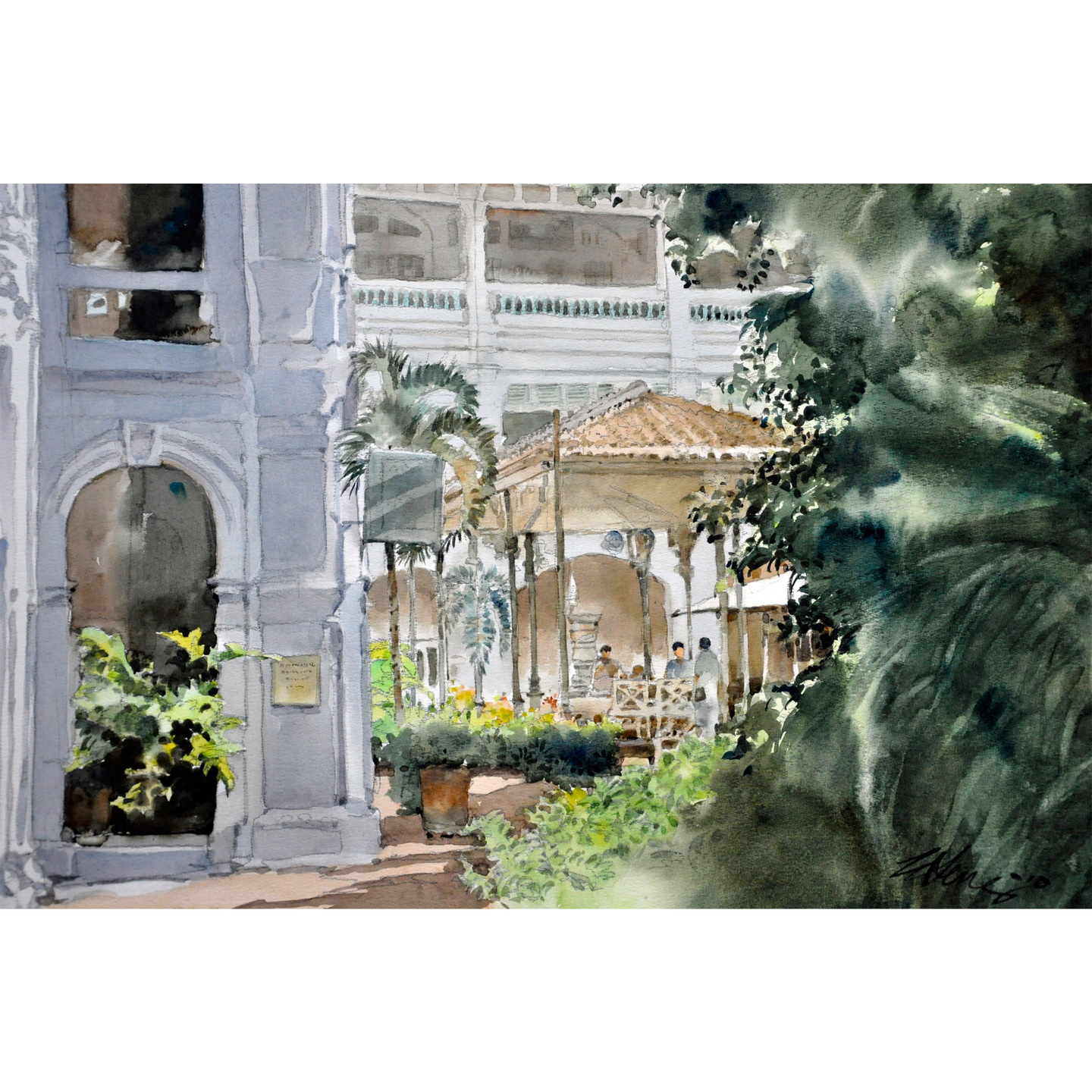 Artwork details:
Title: Courtyard, Raffles Hotel
Year: 2010
Medium: Watercolour on Paper
Size: 73 x 53 cm


ABOUT THE ARTIST

Ong Kim Seng 68, is an iconic Singapore artist. He was President of the Singapore Watercolor Society from 1991 to 2001. He has won six awards from the American Watercolor Society (AWS): the Paul B. Remmy Memorial Award in 1983, the Lucy B. Moore Award in 1988, the Clara Stroud Memorial Award in 1989, the Barse Miller Memorial Award in 1992, Winsor & Newton Award in 2000 and the Ida Wells Memorial Award in 2001. He has been an active member of the American Watercolor Society since 1990 and was the first Asian outside the U.S.A. to be awarded membership. Kim Seng was bestowed the Dolphin Fellowship of the AWS in 2000.
For overseas customers, please contact us for shipping details.