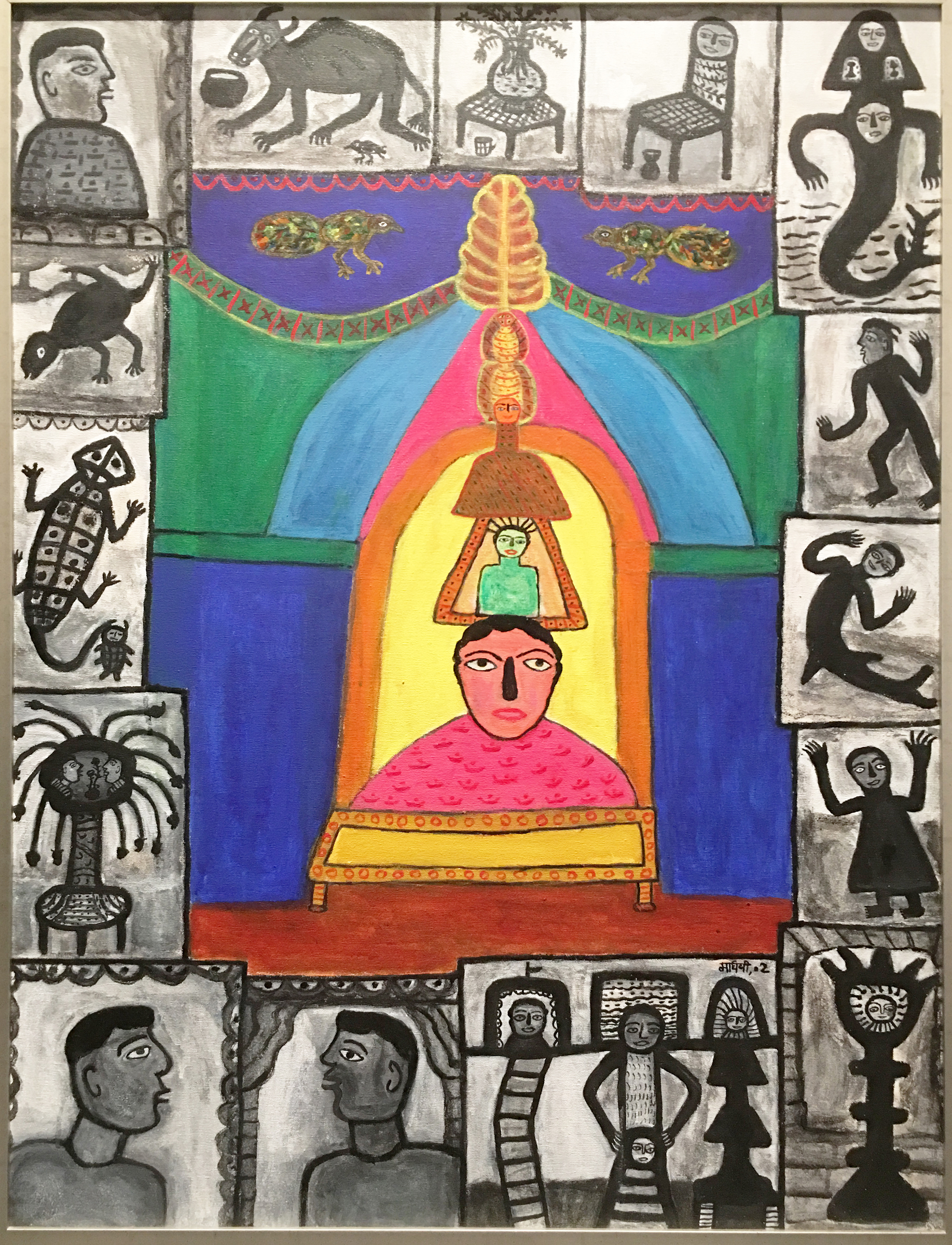 Artwork details:
Title: The Deity
Year: 1995
Medium: Acrylic on Canvas
Size: 75 x 100 cm

ABOUT THE ARTIST

Madhvi Parekh, (b.1942) received a French Government Scholarship for Fine Arts to study in Paris from 1970-72. She is a modern master in Indian contemporary art. Her paintings are influenced by folk art but also incorporate a modernist style similar to that of Paul Klee and Joan Miró.
For overseas customers, please contact us for shipping details.