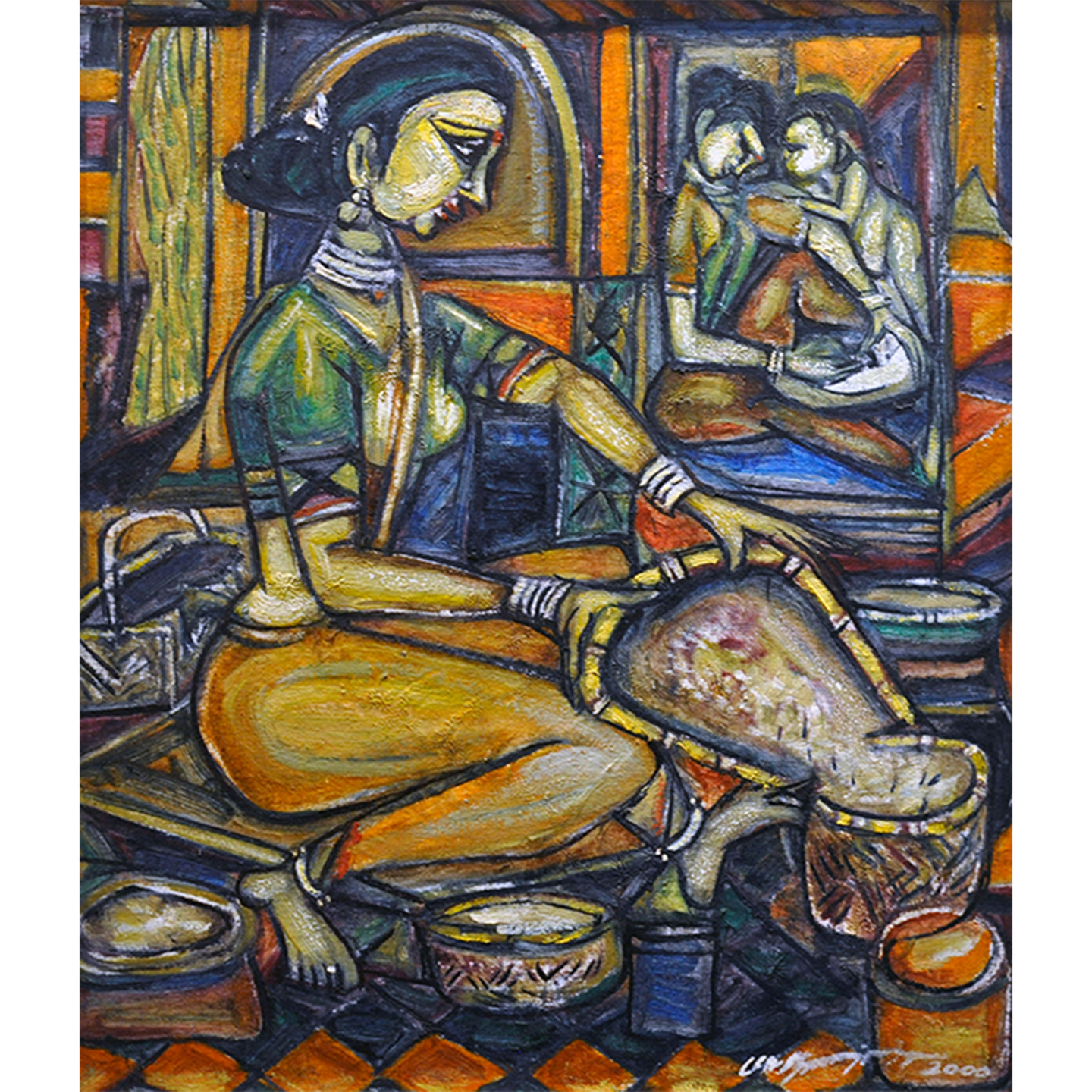 Artwork details:
Title: Village Life
Year: 2003
Medium: Oil on Canvas
Size: 58 x 65 cm

ABOUT THE ARTIST

M. Suriyamoorthy (1944-2012) graduated from the Government College of Arts and Crafts Madras in 1963. He went on to become a scholar in State Lalit Kala Akademi, Tamil Nadu in 1963 for two years and then a National Scholar at MS University, Baroda, for another 2 years in 1965.
For overseas customers, please contact us for shipping details.