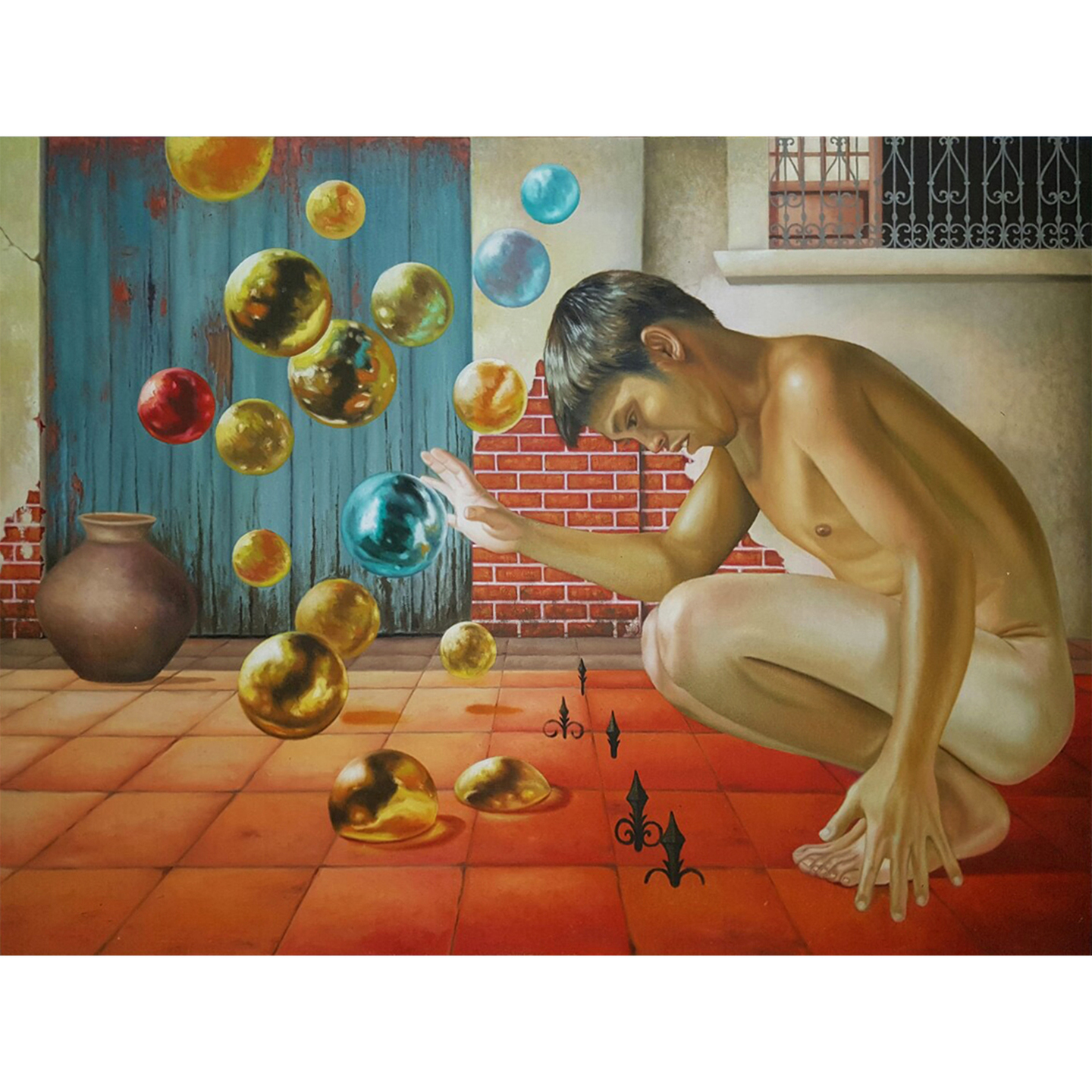 Artwork details:
Title: Dream Choices
Year: 2016
Medium: Oil on Canvas
Size: 91 x 122 cm


ABOUT THE ARTIST

Graduating from the University of the Philippines College of Fine Arts, Jerry Morada (b. 1979), made a name for himself as an emerging contemporary artist. He began his career working as artist for ProbeProductions, Inc., producer of the award-winning "Probe Team". The focus of most of his paintings is the subject of women, painted in a more surreal style. Morada has always sought to fuse elements of abstraction and figuration in an engrossing configuration of texture, color and composition.
For overseas customers, please contact us for shipping details.