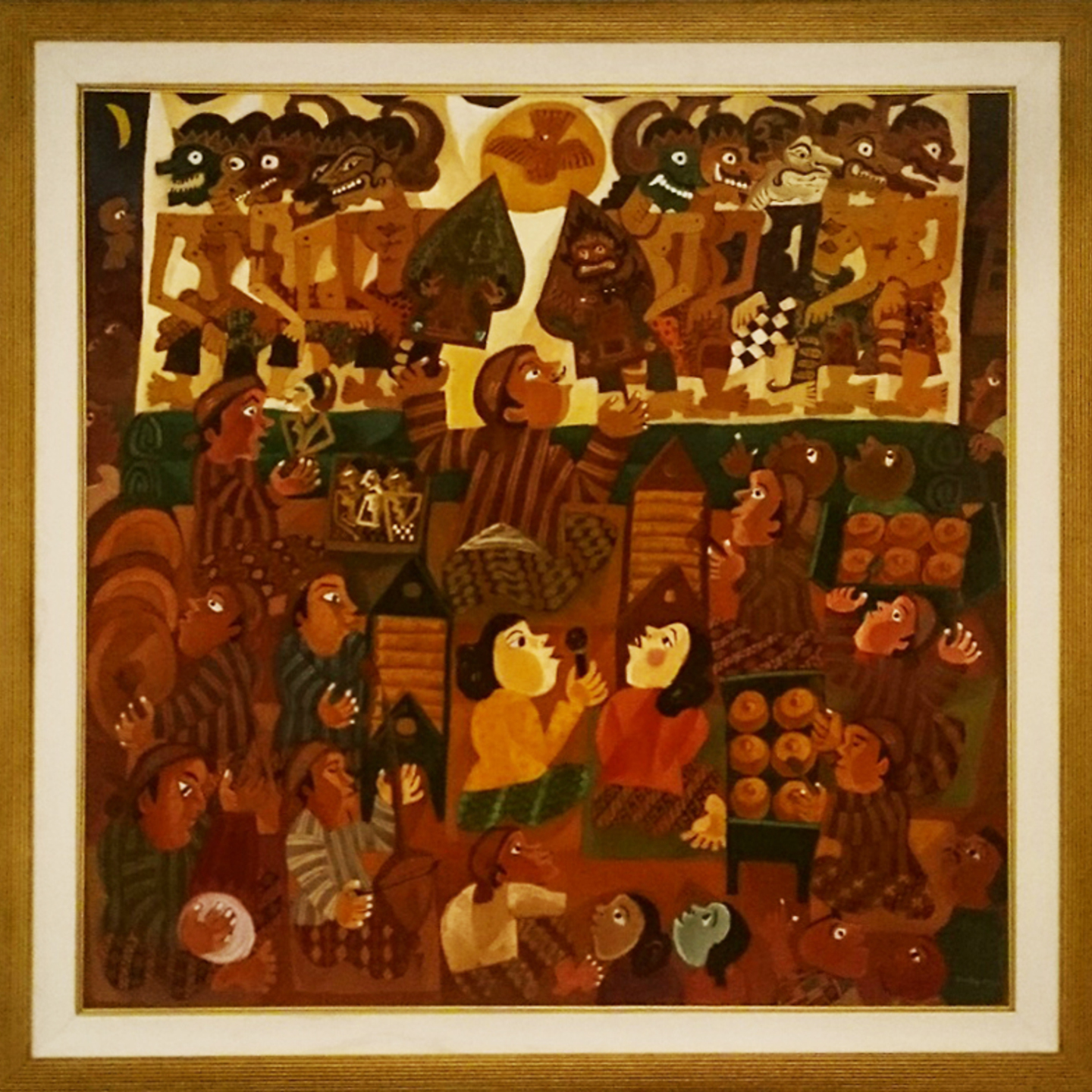 Bonny Setiawan: Wayang Kulit
Artwork details:
Title: Wayang Kulit
Year: 1997
Medium: Oil on Canvas
Size: 162 x 162 cm


ABOUT THE ARTIST

Born in Central Java in 1968, Bonny was steeped in art from a young age, as both his parents were painters. Bonny graduated from the Art Academy of Yogyakarta and has since participated in several painting exhibitions in major cities in Indonesia.

For overseas customers, please contact us for shipping details.