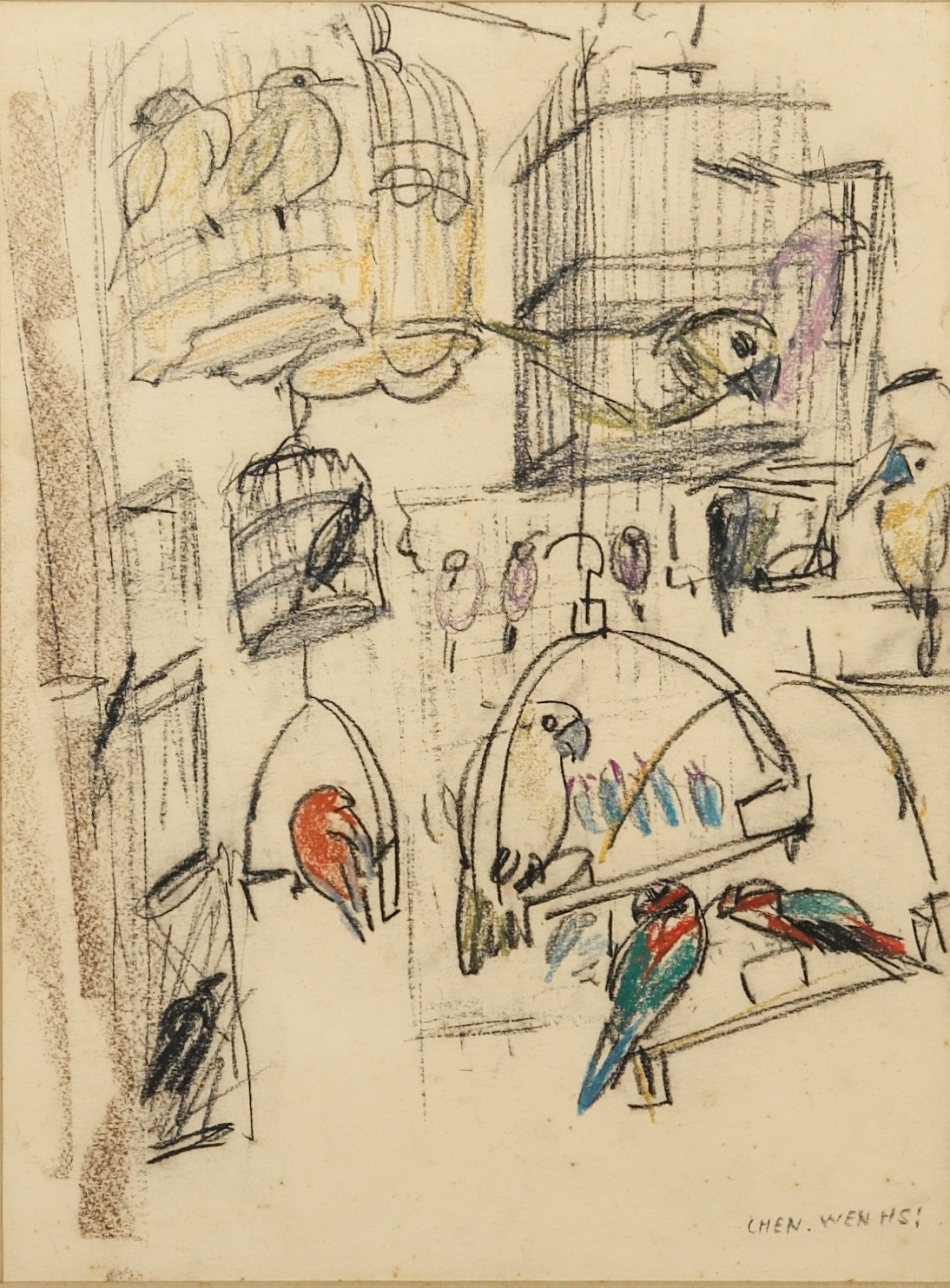 Artwork details:
Title: Bird Cages
Year: c. 1950
Medium: Mixed Media on Paper
Size: 40 x 30 cm
The Arts Council of Malaya at Raffles Museum first exhibited "Bird Cages" in October 1953. "Birdcages" still has the 1953 exhibition sticker as well as its original white wooden frame that was made by the artist himself.
For overseas customers, please contact us for shipping details.