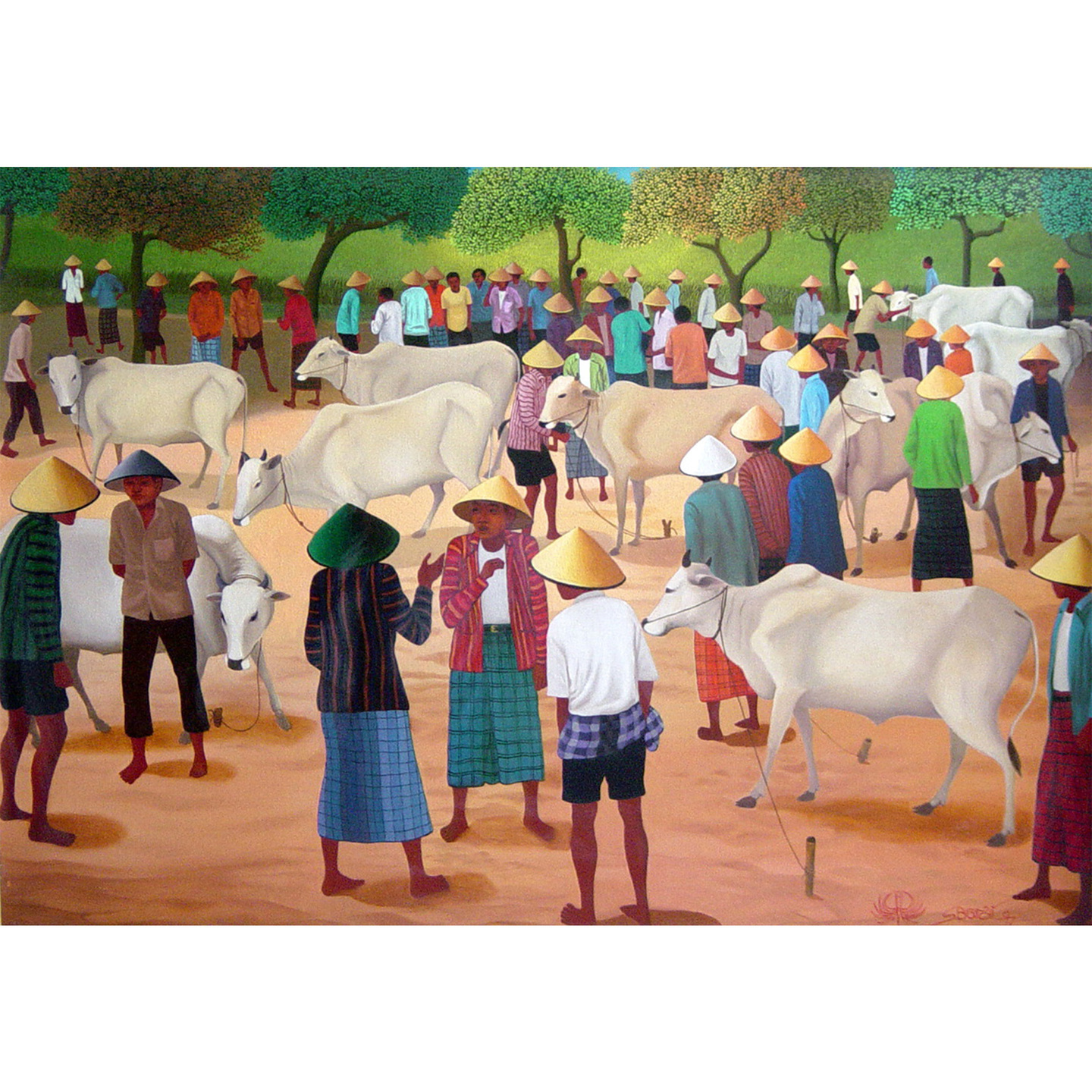 Artwork details:
Title: Cow Market
Year: 1997
Medium: Oil on Canvas
Size: 90 x 130 cm


ABOUT THE ARTIST

His paintings are of Indonesian agrarian and every day life in Indonesian villages such as cow markets where villagers sell and or buy cows. Bardi also painted other uniquely Indonesian scenes, which contained much detail and expression.

For overseas customers, please contact us for shipping details.